Flood Aware App
With the flood aware app, you can track water levels in your local area. Data is sourced from the Environment Agency, which is updated every 30-45 minutes.
The app is free to download and use, and will also report on flood warnings within 5km of your location.
Currently available for iOS, Android and Chrome. To download the app, please click on one of the links above.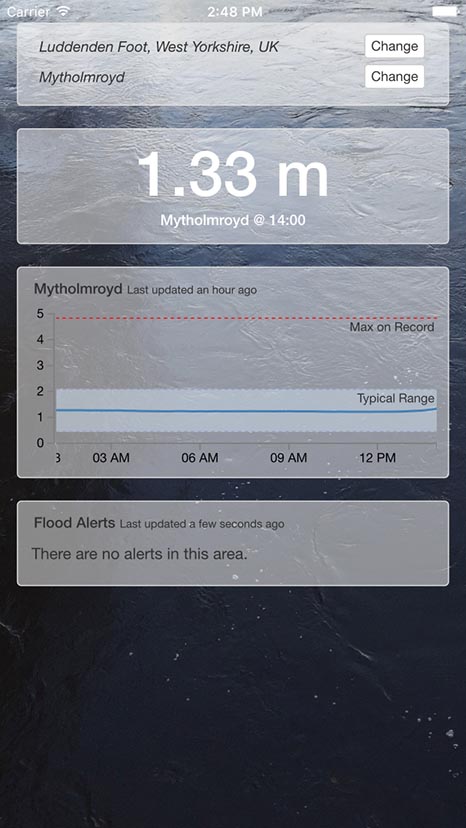 On a related note. In order to help corodinate support, for the floods in Calderdale. I created a site that pulls in content from differnt Facebook Groups and Twitter tags, into one page. This page can be seen here.